Eureka Carts
Eureka Carts For Sale
Eureka Carts entered the medicinal market in 2011 with the introduction to its Pure Cannabis Oil.
And has since evolved its product to include a line of innovative Vaporizer Pens in rose gold, gold, silver and black, aptly named Mod Pens.
Furthermore, Eureka Carts Pure Cannabis Oil is derived in part from partners at Elyon Cannabis, who pride themselves in hand crafted, sun grown natural cultivation techniques.
Also, Eureka Vapor holds licenses in both California and Colorado.
However, Since its inception into the consumer market Eureka Vapor has since taken on key marketing initiatives to support their consumer launch this month.
In the fall of 2018, they launched #TheEntourageEffect Campaign, working in relationship with several key fashion, entertainment and cannabis-pro influencers to grow consumer awareness.
In addition, Eureka Vapor was the first-ever partner of the LAEDC's main event in November 2018, INNOVATE LA, which celebrates the most exciting, innovative and groundbreaking Los Angeles-based companies annually.
Buy Eureka Carts Online (Loyal to the Oil)
EUREKA is proud to have always provided their customers with 100% natural oil:  pesticide- free, solvent-free, and never cut or altered with MCT, PG, VG, or Vitamin E Acetate. Utilizing only the finest naturally derived terpenes, EUREKA's oil is known for capturing the full aroma, effects, and flavor profiles of your favorite strains without compromising the potency or integrity of the oil.
For nearly a decade, EUREKA has treated their customers like family choosing to put them first above profit – providing access to clean, safe, all natural oil that you can trust, and afford!
Eureka Vapor fakes
If you check online shopping sites for Eureka Vapor, you would encounter that a lot of these are fakes. A lot of suppliers based in China would manufacture these Eureka vape empty cartridge with packaging. Scammers would fill them up with impure and hazardous oils.
So how can you tell the authentic Eureka Vapor from the counterfeits? One major red flag is luckily easy to spot…
If you're buying ones with old packing, it's very likely that they're fake
Eureka Vapor's has stopped distributing products in their clamshell packing over a year ago, but today you can still find some sellers who sell the old packaging and claim that they're old stocks. If it's in the clamshell packaging, it is a fake Eureka Vapor cart.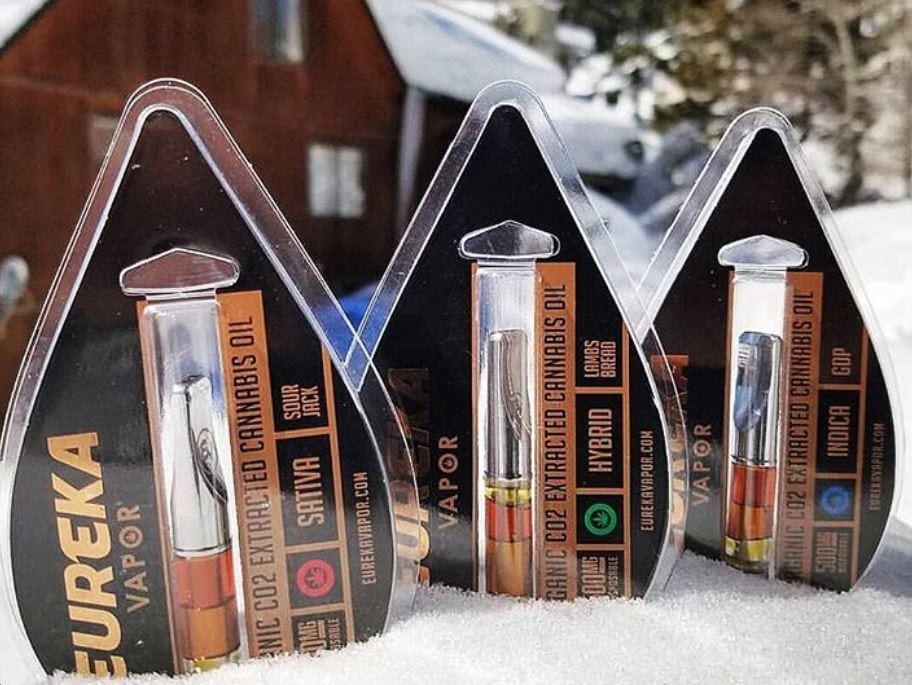 Below are images of what some online websites are selling. They sell empty fake cartridges, which can easily be filled with fake oil and sold in the market. It looks similar to the old teardrop-shaped clamshell packaging Eureka Vape pen used to sell.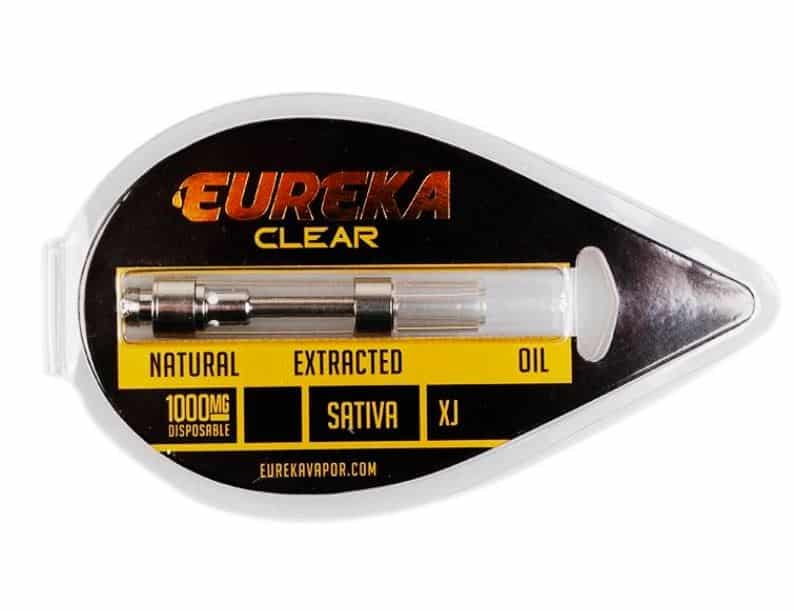 Authentic Eureka Vapor packaging comes in boxes
The current Eureka vapes are all sold in childproof boxes and bags. You can buy them from licensed shops in California and Colorado. If you want to be extra sure, check out the available packaging on their website.
The images below are the authentic ones, exclusively distributed by Eureka California.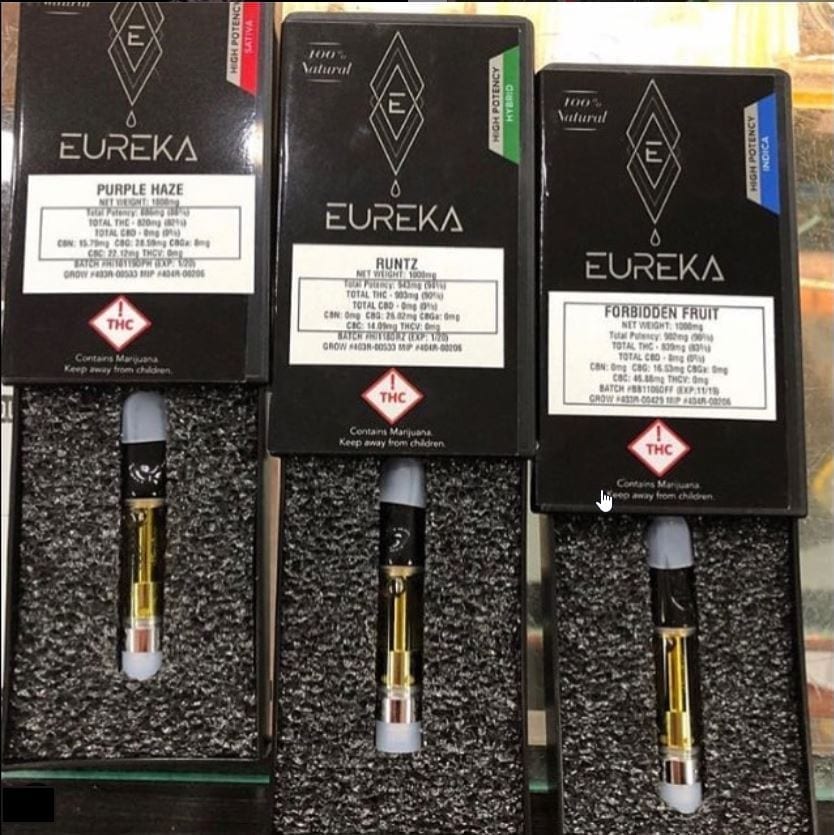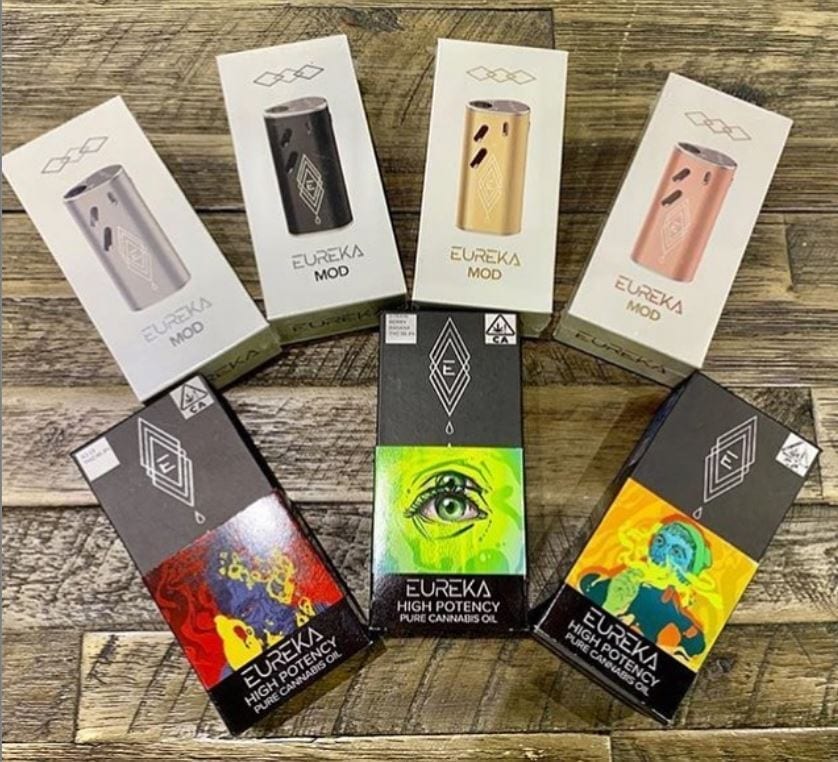 Moreover, a lot of users out there still get confused if the vape they are purchasing is authentic or not. This article was made to make you aware that there are fake ones of the Eureka Vape brand are out there. The simple tip mentioned here to spot the fake ones can be a big help especially for those who aren't fully aware of what the typical characteristics of the counterfeit Eureka California cartridges are.
Available strains are;
Jet fuel
Fruity pebbles
Cherry pie
Sky walker Og
Gelato
Gorilla Glue
G S C
Pineapple Express
Grape Ape
Hardcore Og
Blueberry
Mimosa
Lemon Skunk
Northern Lights
In conclusion, our online store is the best place for you to order vape cartridges.
Showing all 3 results